Join Us For #NordicOikos2022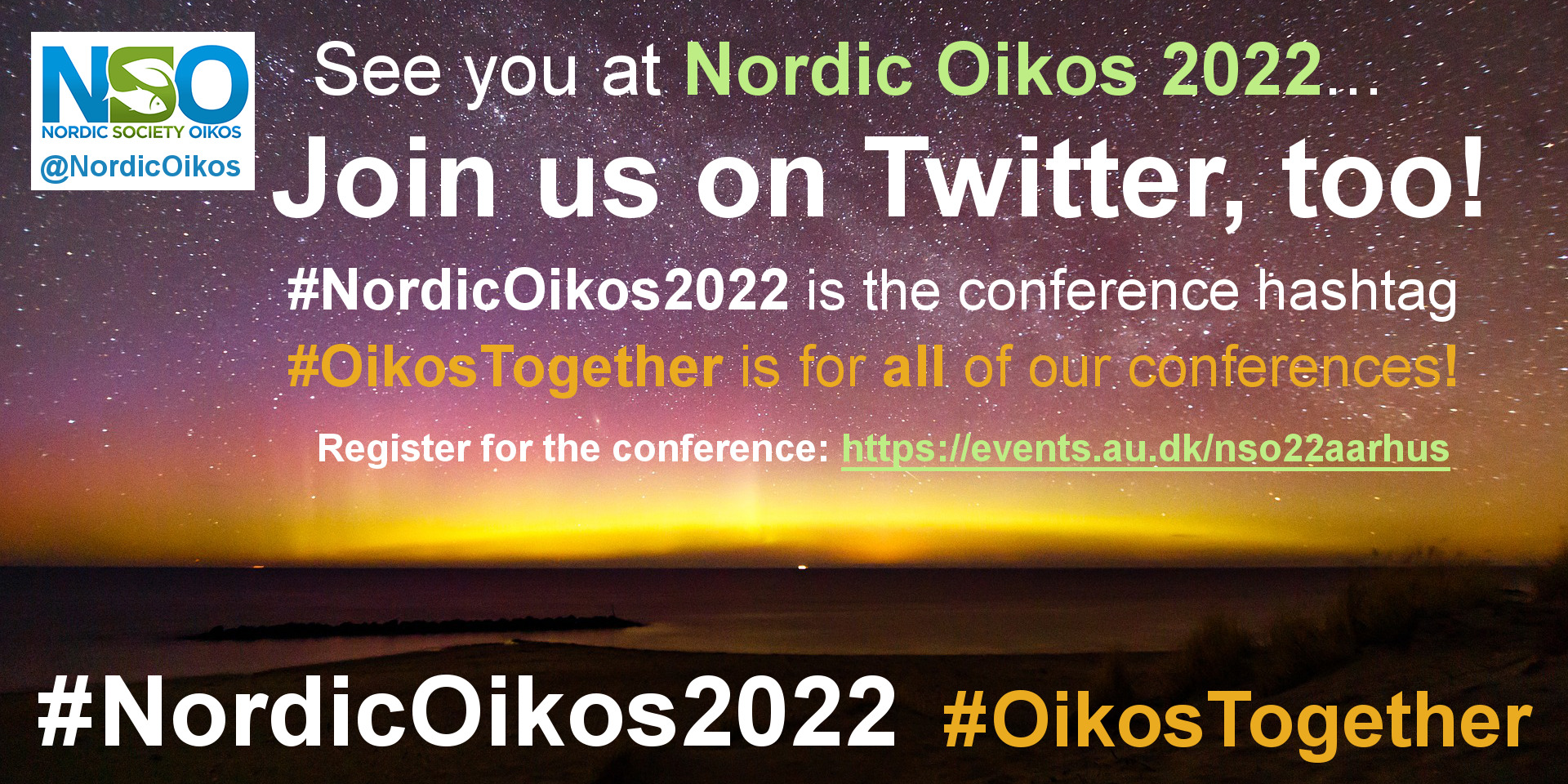 Our biennial conference Nordic Oikos 2022 is coming right up in Aarhus, Denmark, on January 17–20, 2022.
There's still time to submit an abstract by December 1 and register to attend (either virtually or physically) by December 13. Visit the conference website to sign up, learn more about the conference, and check for updates about COVID-19. You don't need to be a member of NSO to attend the event, but members get a discount! Become a member here.
Join the conversation on Twitter!
The conference hashtag is #NordicOikos2022. Don't forget to use #OikosTogether to keep tabs on all of our gatherings from one year to the next! Our joint, five-way Nordic Oikos conference (hosted this year by Danish Oikos) alternates annually with individual conferences held by each of our five national societies.
Keep an eye on the hashtag feeds, help share conference-related posts, and add the hashtag to your own tweets. Are you impressed by a talk? Enjoying a networking event? Getting ready for a presentation of your own? Show us where you are in the world (or what you're having for conference meals!) as we all get together both physically and virtually. 
Feel free to tag @NordicOikos and @OikosDK, too. We are excited to help share conference experiences across all five Nordic ecological societies, and bring a taste of our ecology extravaganza to the broader community.