200th Anniversary Celebration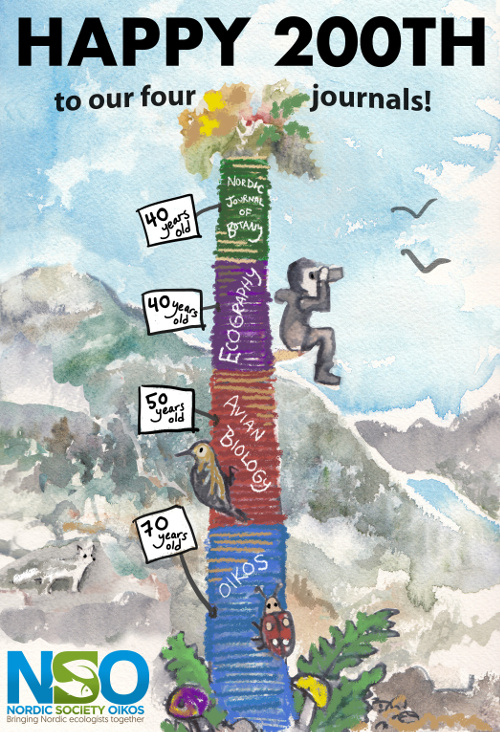 The Nordic Society Oikos owns and publishes four international journals, and each journal is reaching a major milestone: Oikos is 70 years old, the Journal of Avian Biology is about to turn 50, Ecography is 40 years old, and the Nordic Journal of Botany is turning 40 as well. Collectively, they're two centuries old!
ANNIVERSARY ISSUE
To commemorate these 200 years of publishing, we've put together a special virtual issue of papers selected from our four journals' archives for being novel, pioneering, or otherwise important to science. Check out the (free) 'Climb Through Time' Anniversary Issue.
PARTY AT #ESA2019
Can't have a birthday without a party! Celebrate our long-lived journals with us, Nordic-style, at the Ecological Society of America meeting in Louisville, Kentucky. The festivities will be on August 13, 2019 at 6:30-8:00 PM in Grand Ballroom B of Galt House Hotel. Drink tickets will be available at booth 316.
JOIN US IN 2020
Last but not least: join us in Iceland on March 3-5, 2020 for #NordicOikos2020!