Journal of Avian Biology goes Open Access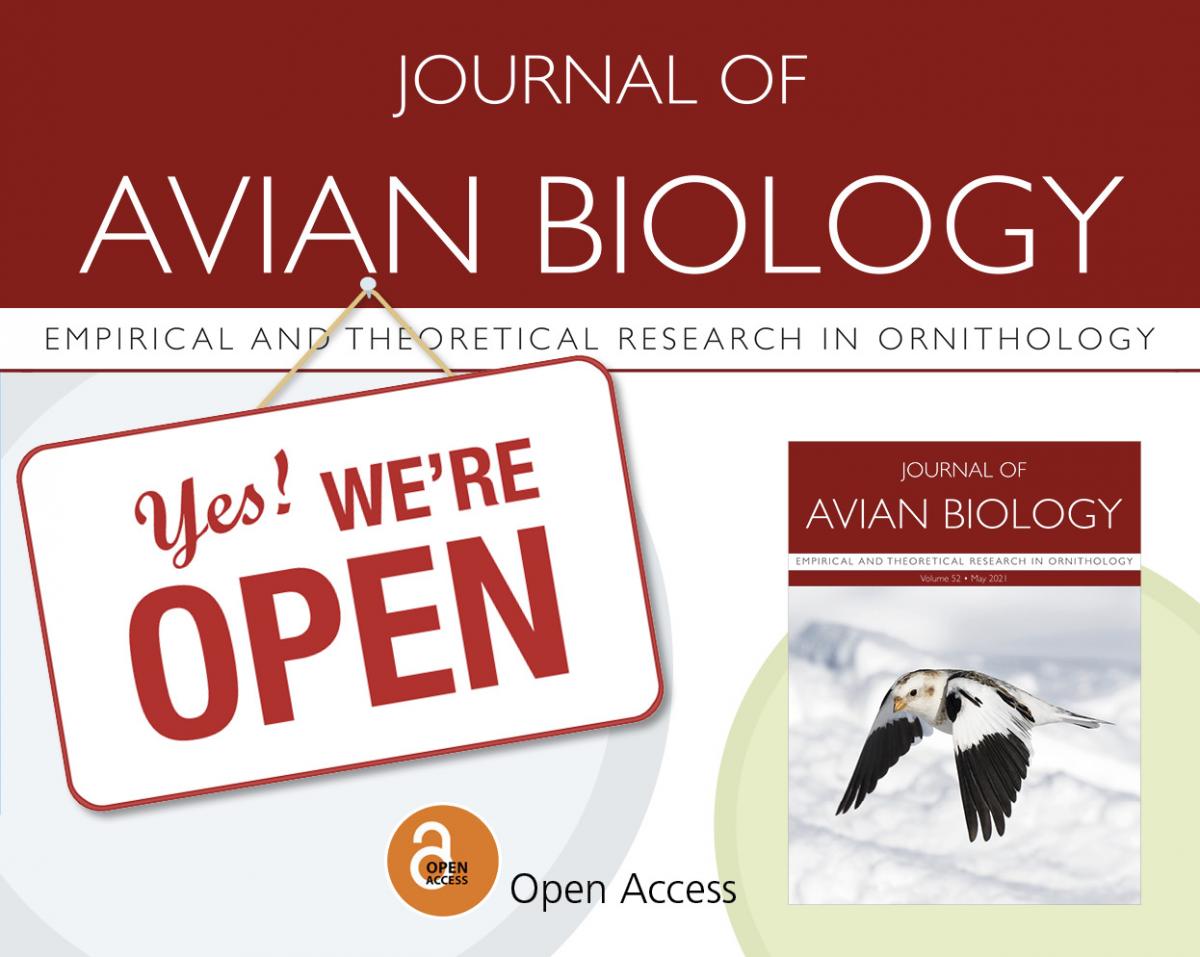 We are excited to share the news that Journal of Avian Biology will become an Open Access journal 1 January 2022. This means that all papers will be freely accessible for anyone to read and share, directly upon publication. Authors and readers will be able to share articles with anyone, on any platform and via any communication channel. Open Access increases visibility and helps research reach a larger audience ­– which generally leads to more downloads and citations. In addition, all articles published from 2000 and onwards will be made free for anyone to read.
Read the full story here.
Open access deals in the Nordic countries
Our publisher Wiley currently has Open Access deals with Sweden, Finland and Norway. This means that researchers affiliated with universities, research institutes and other research-oriented organizations can publish Open Access, free of charge, in Journal of Avian Biology or any other NSO journal. We hope that deals with Denmark and Iceland will soon follow. Wiley also has Open Access deals with several other non-Nordic countries and many universities have individual arrangements allowing their researchers to publish Open Access without charges to the author. Read more about publishing Open Access in our journals here.