Oikos Journal Launches "Dialogues" and "Ignite"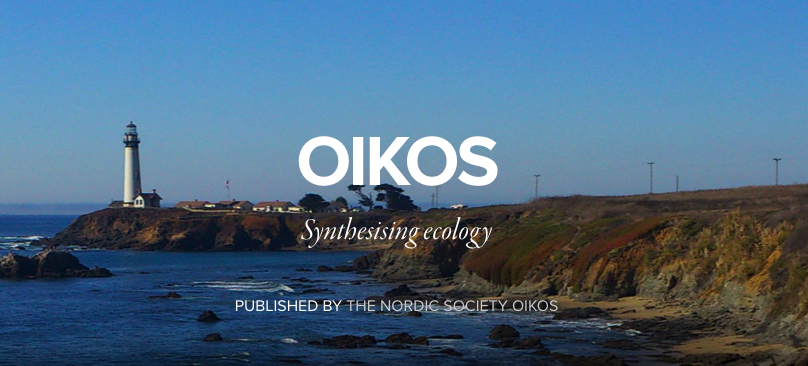 Oikos is accepting submissions for two new types of papers called Dialogues and Ignite, announced Pedro Peres-Neto, Deputy Editor-in-Chief. Peres-Neto writes that the journal is broadening its diversity of paper types to extend its mission of synthesizing ecology:
DIALOGUES
Dialogues are intended to promote ecological synthesis via critical thinking and the expression of contrasting viewpoints on historical or current critically important ecological topics.

Dialogues will be in a concise format. Topics are chosen to foster the articulation of constructive debate in the form of, alternative, conflicting or opposed viewpoints among contributors. Dialogues may act as a source for synthesis and insights for future research on the topic. Dialogues are commissioned by the editors with the input of our readership as well. They include multiple contributors that did not necessarily worked together in the past. Dialogues will be reviewed by members of the editorial board to reduce review time.
IGNITE
Ignite are short contributions involving very specific and clear results from empirical (observational or experimental) or theoretical research. These results should be considered as timely to address critical ecological research topics.

Ignite focuses on addressing critical ecological research topics and ignite further and critical research to address them.  Results that focus on novel patterns and processes in nature at intermediate and large scales without having a strong explanatory basis for its origin are also of interest. In these cases, authors need to provide a strong justification for why they believe the pattern or process needs to be further investigated and which lines of research are necessary to uncover their causes.  As much as possible, Ignite papers will be reviewed by members of the editorial board to reduce review time.  
Find more information in the journal's author guidelines. Oikos is one of four international journals published by the Nordic Society Oikos.