Success in 2021 Virtual Conferences
Our five national societies hold their own conferences every other year (alternating with a five-way Nordic Oikos conference that brings us all together biennially). This spring, under the continued influence of COVID-19, each society took the leap of hosting an online conference for the first time.
Despite restrictions and challenges, the virtual experiment yielded exciting results and opened up new opportunities for connecting our Nordic and global community. In this article, catch up on the entire conference season, with links to event recaps from the Danish, Finnish, Icelandic, Norwegian, and Swedish societies. Also, find out how to be part of future society activities—in person as well as virtually!
#OikosTogether in review
Explore the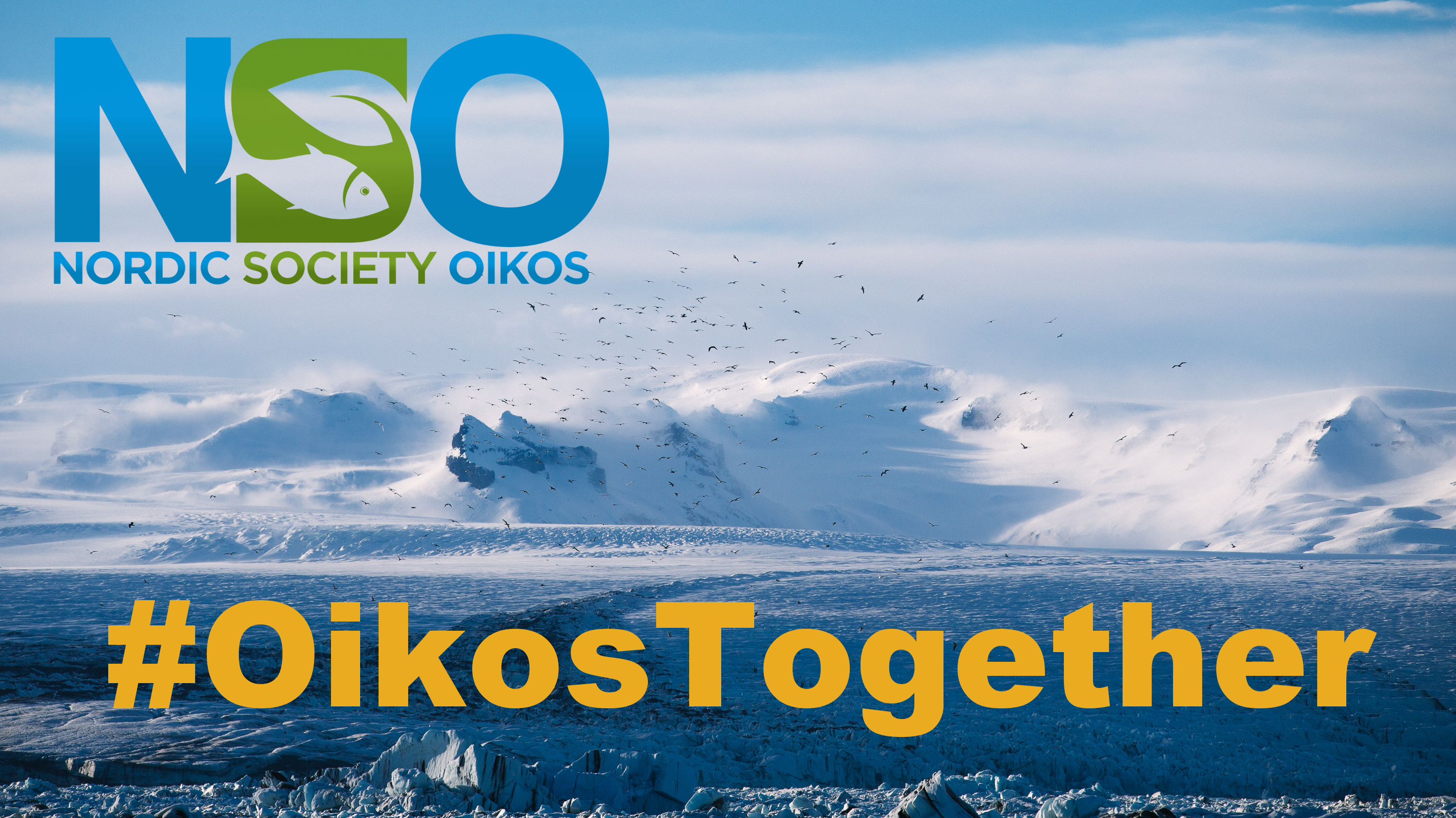 #OikosTogether hashtag to see what participants and organizers were tweeting about during all five conferences this spring. You don't need to have a Twitter account; just use this link: #OikosTogether. (Learn more about the joint conference hashtag here.)
National conference recaps
The Norwegian Ecological Society came together on May 5-6, 2021, welcoming more than 300 attendees from around the world. Though it could not be held in Sogndal as hoped, the conference offered music, a pre-conference "excursion," a pre-conference workshop to help early career researchers make their work visible, and a packed schedule of scientific presentations and discussions on the theme of ecosystem restoration and "nature management for the future."
Read the full recap of OIKOS NORWAY 2021→
The Icelandic Ecological Society convened virtually on April 16-17, 2021, rather than meeting in Hólar as initially planned. The event had an "absolute record" number of participants and a deluge of submitted abstracts, according to chair Freydís Vigfúsdóttir—so many that the pre-conference workshop on biologging had to be transformed into a post-conference workshop two week later, to accommodate all of the contributions. Several of the sessions were recorded and made public.
Read the full recap of VISTÍS 2021→
The Danish Oikos Society held its conference on March 10, 2021, taking advantage of the virtual format to effectively cast a wide geographic net. "I think we never had such a diverse meeting before, with participants from all over the world," said Bjarke Madsen of the organizing committee. "Besides the Nordic countries, we had people from the UK, Italy, Spain, Switzerland, Estonia, Germany, and even outside the EU, from Brazil, India, and the United States."
Read the full recap of OIKOS DENMARK 2021→
The Swedish Oikos Society hosted its meeting on February 9-10, 2021, with 186 participants Zooming in. Four international keynote speakers were joined by twenty additional presenters, including four invited young speakers. The conference used Zoom for video presentation as well as engagement with participants. "We from the board of the Swedish Society are really happy that we could carry out a high-quality conference, despite restrictions," said society president Johan Olofsson.
Read the full recap of SWEDISH OIKOS 2021→
Oikos Finland kicked off this spring's virtual experiment with aplomb on February 1-3, 2021. A total of 195 participants took part in dozens of virtual talks and poster presentations via an effective pairing of Zoom and Slack. The event also featured a popular pre-conference workshop. "I think the outcome was great," said organizer Eva Kallio. "In future I hope that hybrid conferences could be possible, as it would allow people who are not able to travel to join the meeting."
Read the full recap of OIKOS FINLAND 2021→
Join our community...
It's been wonderful to see so many new faces at the conferences this spring. We hope you'll join us by becoming a member of the Danish, Finnish, Icelandic, Norwegian, or Swedish ecological societies. Did you know that members receive discounted registration to attend Nordic Oikos conferences? Additional membership benefits include quarterly newsletters with member-only updates, ongoing opportunities for promotion on digital platforms, and connections with our active ecological community spanning five national societies.
...And our next meeting!
Our next joint conference is coming up very soon, and the plan is to meet in person! All five national societies will come to together in Aarhus, Denmark, on January 17-20, 2022. Keep an eye on the NSO 2022 conference page for forthcoming details about attending the event and/or participating virtually.